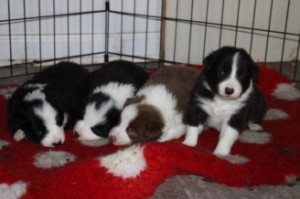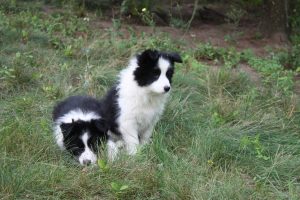 We are expecting puppies February 2018, spaces still available to reserve. Puppies will be ready for their new homes in April  2018.
Please email or  text  for further details..613 661 1815
Reserve now to avoid disappointment, so please contact us for further information
Puppies will have received their first vaccinations and de – wormer will have been given three times at time of the puppy going to its new home.
You will go home with a puppy pack from Purnia dog foods.
You will be required to sign a non breeding purchase agreement, please ensure you read our registration/guarantee page before proceeding.
We are a registered business (not a back yard breeder) therefore all sales are subject to HST.
Registration:
Your puppy will be registered with The American Kennel Club (AKC) on a Limited Registration. Limited registration means that the dog cannot produce AKC registrable litters.
It will be registered with a DN number, which identifies it as a pure bred dog and registered. This is included in your purchase price.
If you wish for your puppy to have an official registered name and have the AKC registration certificate in your name an additional fee will apply. Further upgrades can also be made such as a three generation pedigree, 1 year AKC Dog magazine subscription, AKC reunite and a Dog Care and training Video.
Please contact us to determine which level of registration you would like to obtain and we can provide you with current AKC price list.
Please note: You will not receive your AKC Official Ownership Registration Form or Registration Certificate until you have provided us with proof of spay /neuter.
Please clink on this link for more important information on our guarantees and registration.